COMPETENCE
PLUS

PEOPLE = SUCCESS
PRODUCTION
PLUS


RESOURCES
Our Association of Recognised Workshops VaW is a service provider in two directions. On one hand, our customers benefit from being able to quickly add production capacities. On the other hand, we integrate people with disabilities into working life. We have been successfully accomplishing this for decades.
The fact that you, as a customer of VaW Industriedienstleistungen, can utilize this to compensate for social equalization levies not only benefits you. Our employees – which we also regard as customers – also benefit from the professional guidance provided by highly trained personnel. Thus, they can realise their professions and find fulfillment in their work.
PRODUCTION PLUS FOR PUNCTUALITY
As an Association of Recognised Workshops, VaW is not only available as your extended workbench. We work proactively with our customers. Thanks to our experience you do not have to explain much to us.
Through our experience with large companies from the automotive industry as well as from other industries, we know: You are looking to relieve your production and not burden it. That's why we also make sure the "trappings" run smoothly. Allowing you to work with us quickly and effectively – and benefit from real relief.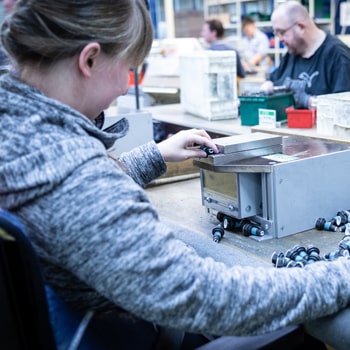 SOCIALLY BALANCED
The integration of people with disabilities into industrial production is our core competence. This enables our customers to compensate for social equalization levies.
Honest plus competent.
VaW Industrial Services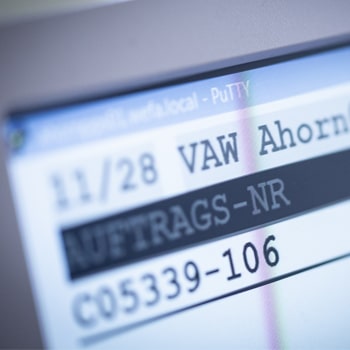 CERTIFIED
VaW works for you at a certified level. Whether DIN standard or SAP: We adapt to your projects as an extended and proactive workbench – to deliver perfect results in conformity with standards.
Certified plus motivated.
VaW Industrial Services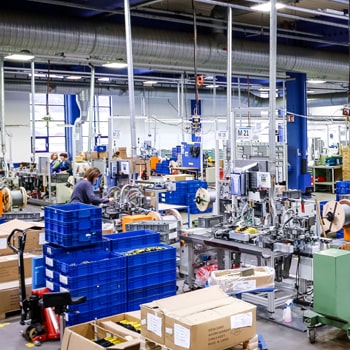 EXTENDABLE
In addition to the human plus, VaW stands for flexibility. Through our partner company nova, we can increase capacities in no time at all to deliver to you on schedule.
Fast plus expandable.
VaW Industrial Services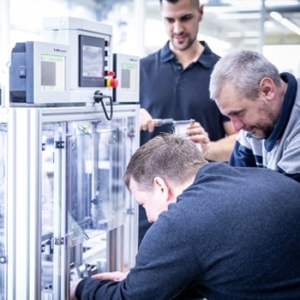 HIGH INTEGRATION
As an employer, VaW is distinguished by its high level of competence in perfectly integrating people with disabilities into industrial work processes. Thus, we create real prospects for working life.
Winning plus together.
VaW Industrial Services
At VaW Industriedienstleistungen, we regard our employees also as customers. Just like we perfectly coordinate production orders with our customers, we do the same with our team.
We know about the needs of people with disabilities and individually integrate them 100% into the work processes. Thus, we not only offer careers and jobs with prospects. We can "reap" maximum enthusiasm and motivation. A win-win situation for everyone involved.